Reporting Matters study receives positive feedback from WBCSD members
Date:01-15-2014 Source:WBCSD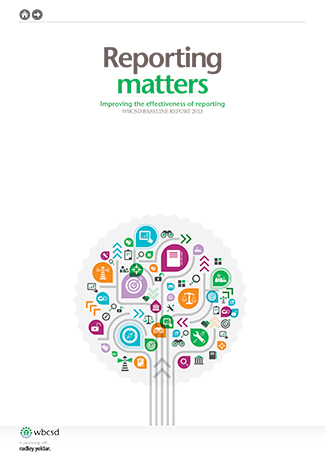 Since its launch in November, the WBCSD's Reporting Matters review has garnered a lot of interest among WBCSD member companies and partner organizations on the topic of non-financial reporting practices.
Developed in partnership with Radley Yeldar, Reporting Matters reviews all WBCSD members' sustainability reports, and offers a pool of inspirational examples to stimulate best practice sharing.
"I have been very impressed with the thinking and analysis behind the Reporting Matters publication," says one WBCSD member. "It is a very good piece of work and we are assessing how each element can be enhanced in our 2013 report."
In addition to the publication, the WBCSD financial capital team has developed individual and confidential recommendations for each of its member companies related to their non-financial reporting. And since the publication launch, the WBCSD has engaged 50 members, providing customized feedback into their individual reports' key strengths and areas for improvement-- ranging from quick wins to more structural internal change recommendations.
The publication also served as a jumping off point for an interactive, online discussion late November on the effectiveness of non-financial reporting through the Guardian's Finance Hub.
The WBCSD's regional network partners have seen value in the publication and are exploring the idea of developing similar reviews in their respective countries. Brazil's Business Council for Sustainable Development (CEBDS) presented the findings of the publication at the Brazilian launch of the Global Reporting Initiative'sG4 Guidelines in December.
Moving forward, the WBCSD plans to issue a quarterly publication providing the latest news on major developments happening in non-financial reporting. WBCSD is also aiming to repeat the Reporting Matters study annually, which will support updated membership criteria requiring WBCSD members to produce annual sustainability reports.